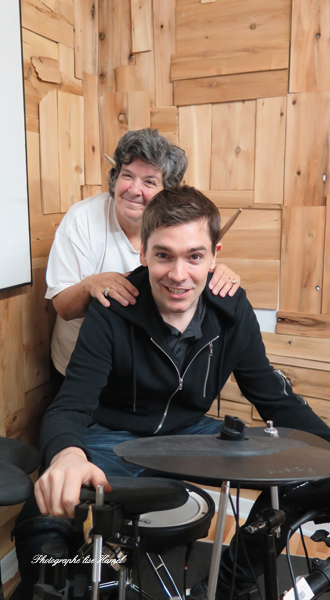 CONGRADULATIONS TO NICOLAS Rochefort,
Our drum teacher since many years at the Rock Shoppe. He just won 1st place at Roland V-Drum Contest, Region West and he will be performing in Quebec Saturday, October 21st, 2017 at Ralph Angelillo Drum Fest for the final.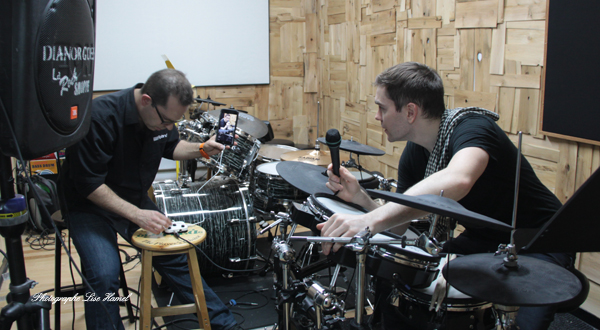 Nicolas Rochefort, drum teacher at lhe Rock Shoppe with Vincent. Final sound check before the rhythmic performance.performance rythmique.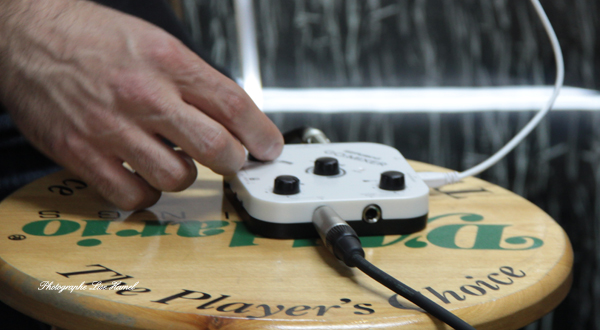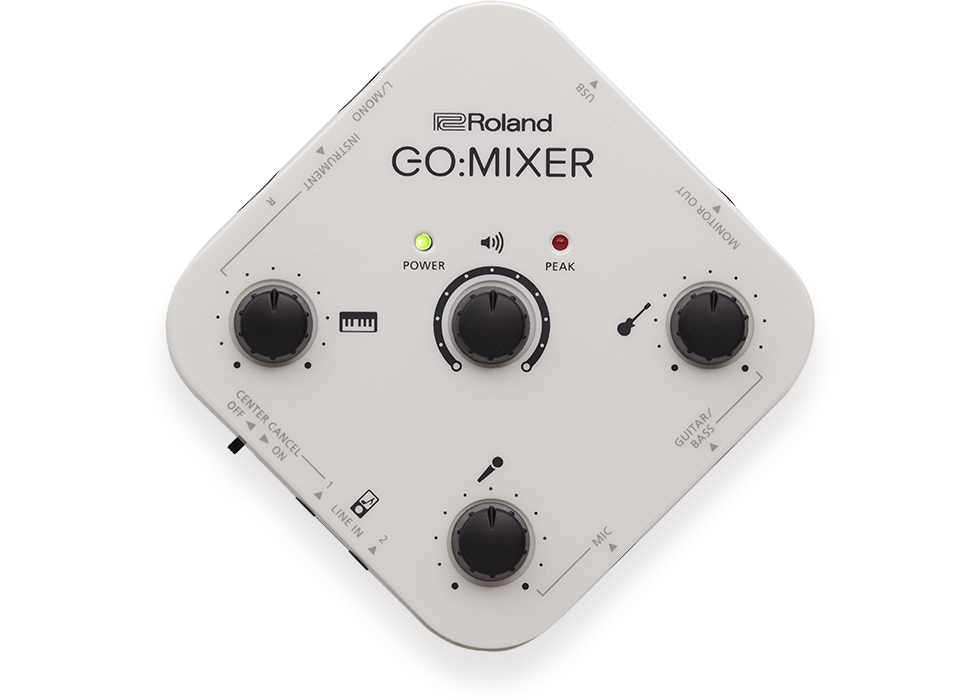 The recording for the contest as been executed with Roland Go :Mixer hooked with cellular Iphone.
To know more about the Roland Go:Mixer, click on the following link:
https://www.roland.com/global/products/gomixer/
To see a demonstration of the Roland Go :Mixer visit the You Tube video :
https://www.youtube.com/watch?v=ChzdeKTMLmY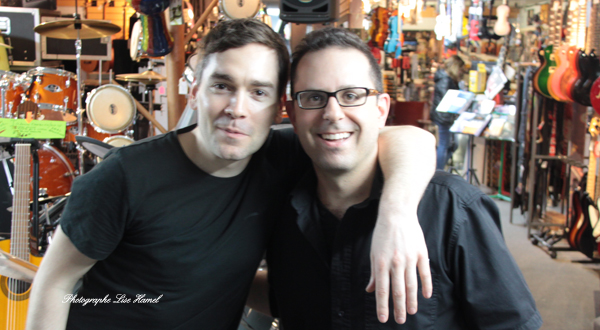 Nicolas Rochefort, excellent professionnal drummer with M. Vincent Ciccarelli Roland products specialist.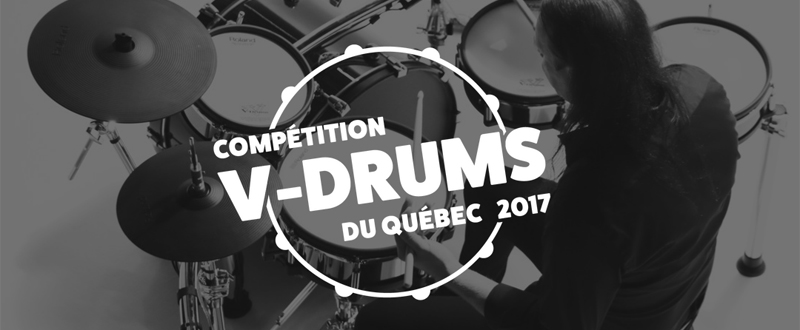 To see all the contestants please visit :